ART, DESIGN, AND ANTIQUES SHOWS
36th Annual San Francisco Fall Art & Antiques Show
October 26-29, 2017
Festival Pavilion, Fort Mason Center
http://www.sffas.org
The thirty-sixth edition of the SFFAS opens with a gala evening on October 25th referred to as "the highlight of the San Francisco Social Season." The oldest continuously operating international art and antiques show on the West Coast features upwards of sixty exhibitors offering quality material from antiquity to present day and from around the world. Many exhibitors will bring items reflecting the theme of this year's show: Flower Power: Floral Imagery in Art, Antiques & Design. With Suzanne Tucker of Tucker & Marks Design as the Show Chair, design will be evident throughout, beginning at the Grand Entry Hall, where four Designer Vignettes, created by prominent designers and members of the Designer Circle, incorporate pieces borrowed from exhibitors and custom-made items. Events include opportunities to learn about designing with flowers, California wines, and to hear opera performers. Educational sessions include entertaining, gardens, and interior design.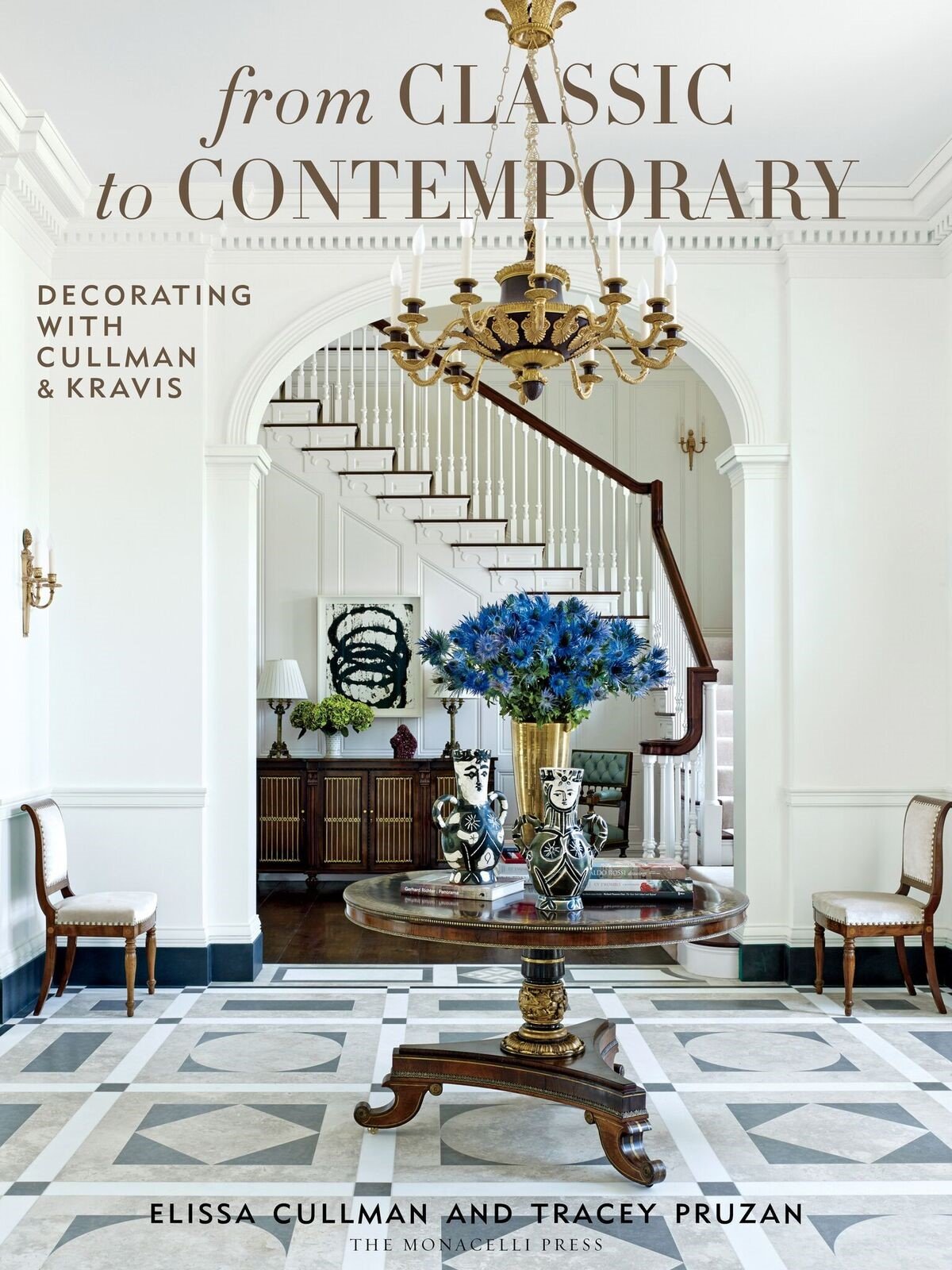 On October 28th, designer Elissa Cullman of Cullman & Kraviswill participate in a Mix Master panel moderated by designer Suzanne Tucker. Other panelists include Beth Webb and David Phoenix.. Cullman will hold a book signing following the discussion. Her participation in the panel is part of a tour to promote the publication of From Classic to Contemporary: Decorating with Cullman & Kravis by Cullman and Tracey Pruzan. Additional stops include a luncheon and talk with partner Sarah Ramsey at Chicago's Casino Club on November 1; and a luncheon and discussion with partner Claire Ratliff on November 9th for the San Antonio Public Library Foundation. Of the book, publisher Monacelli Press notes, "Interior design firm Cullman & Kravis infuses traditional interiors with a modern perspective, embracing historicism and referencing a wide range of cultures and contemporary design motifs."
Fine Art Print Fair
The International Art Fair for Prints & Editions
October 26-29, 2017
Javits Center, NYC
http://printfair.com
Eighty-one leading dealers dedicated to presenting the vitality of printmaking will exhibit in the 26th anniversary Fine Art Print Fair, this year held in its new location, the Javits Center. The fair opens with a gala evening on Wednesday, October 25th. Educational programs held during the show cover topics ranging from conversations with contemporary printmakers, collecting Old Masters, prints of the Russian Revolution, and more. New York Print Week (October 23-29) is held in combination with the fair and includes exhibitions, gallery talks, demonstrations, and openings held around Manhattan.
The AADLA Fine Art & Antiques Show
October 27-30, 2017
Wallace Hall, NYC
http://aadlafair.com
This inaugural fair will feature twenty-six gallerists and dealers will showcase works of art including Old Master drawings, Indian bronzes, English furniture, and rare books among other art objects. Exhibitors are members of the Art and Antique Dealers League of America and include Hyde Park Antiques, Schwarz Gallery, Schillay Fine Art, Throckmorton Fine Art, Yew Tree House Antiques,Marcy Burns American Indian Art, and Camilla Dietz Bergeron among others.
New York Jewelry & Watch Show
October 27-30, 2017
Metropolitan Pavilion, NYC
https://www.nycjaws.com
The third edition of the New York City Jewelry & Watch Show returns this weekend to the Metropolitan Pavilion. Produced by the Palm Beach Show Group, this year's show will feature more than eighty international exhibitors offering striking vintage jewelry, antique watches, and a curated selection of contemporary pieces. In addition, diamond and gemstone suppliers will be present as well as wholesalers and retailers. Says Scott Diament, CEO of the Palm Beach Show Group, "This show proves the adage that everything old is new again. These exhibitors bring pieces of global history back to life and showcase items that are precious not only because of their price tag but also because of their beauty and antiquity, which grants buyers the opportunity to own a piece of history." Among the exhibitors are Benchmark, Jack Weir and Sons, Jacob's Diamonds, Camilla Dietz Bergeron, J.S. Fearnley, and Vivid Diamonds, among others.
TEFAF New York Fall
October 28-November 1, 2017
Park Avenue Armory, NYC
https://www.tefaf.com/fairs/tefaf-new-york-fall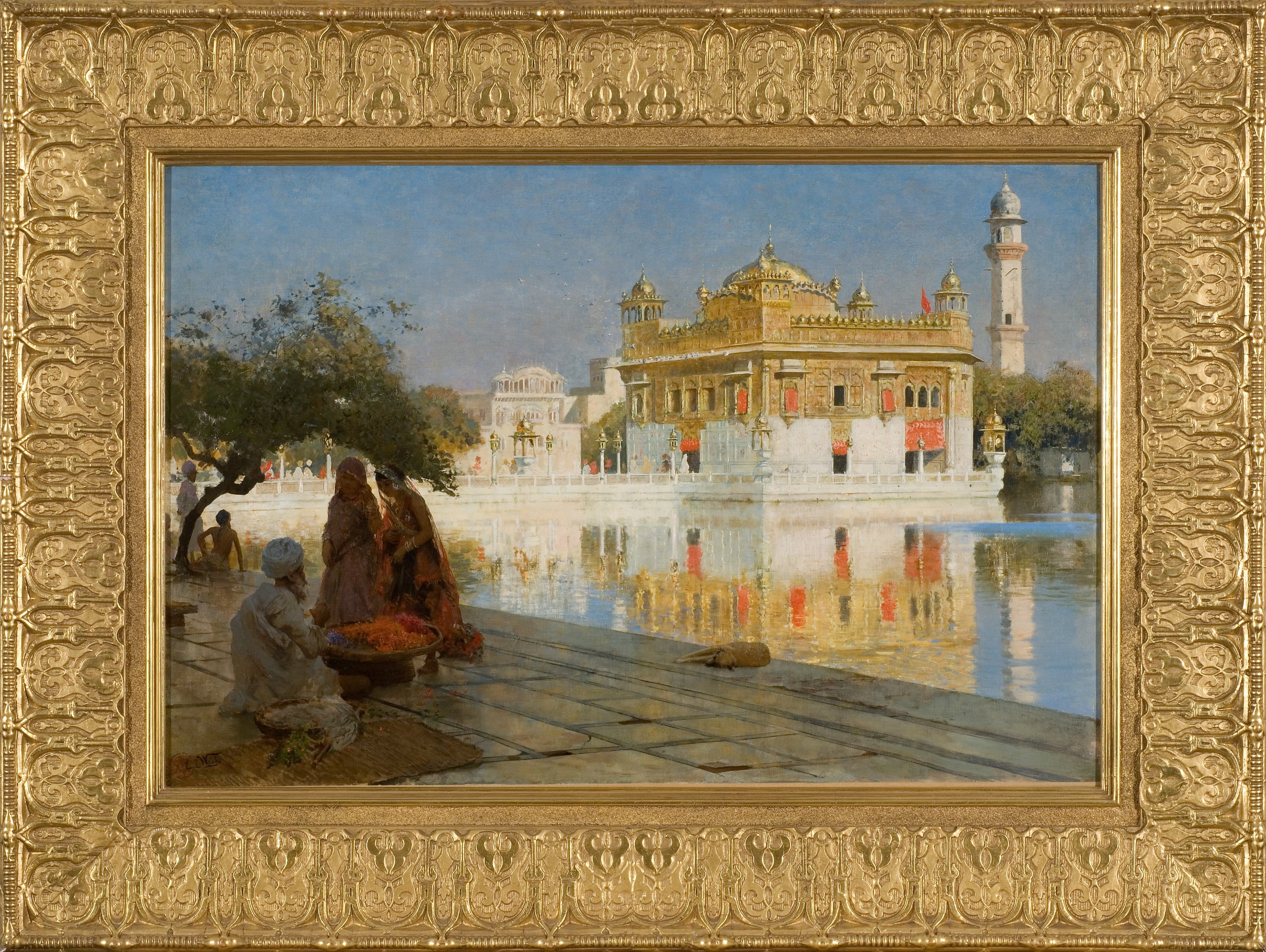 TEFAF New York Fall returns to the historic Park Avenue Armory after a successful first edition in October 2016, building on the momentum from TEFAF New York Spring in May 2017. The fair will focus on fine and decorative art and jewelry from antiquity through the early 20th century. The much anticipated event opens with a VIP preview on Friday night, October 27th. Each of the following days will offer opportunities for buyers to acquire material of extraordinary quality ranging from antiquity to 1920. The list of ninety-five international exhibitors include Aronson Antiquairs,  Bowman Sculpture, Cahn International, Colnaghi, Richard Green, Koopman Rare Art, Axel Vervoordt, and many more; Among the American dealers are A La Vielle Russie, Didier Aaron, Ariadne Galleries, Blumka Gallery, Lillian Nassau, Elle Shushan, Shrubsole,Erik Thomsen Gallery, and Taylor Graham.
Also on view will be a special exhibition of new photographs by acclaimed photographer Vera Lutter. Painting on Paper: Vera Lutter's Old Master Photographs, on loan from the Los Angeles County Museum of Art (LACMA), forms the centerpiece of the cultural program at TEFAF New York Fall; related events will be held on Saturday and Sunday. Additionally, a series of conversations and short coffee talks are also on the schedule and range in topic from connoisseurship and conservation to jewelry as power and art finance.
LISTINGS
The 2017 Masquerade Ball: EXOTIC AQUATIC
October 25, 2017
The Alpha Workshops and Benjamin Moore & Co.
Stage 48, 605 W 48th Street, NYC
http://alphaworkshops.org
Each year more than 300 of New York's most prominent professionals create outrageously artistic costumes and dance the night away at a benefit for The Alpha Workshops Studio School. The school provides free classes in decorative arts and painted finishes and is open to at-risk youths and adults with disabilities and with HIV/AIDS. Click here to purchase tickets.
EXHIBITIONS
Wiener Werkstätte 1903-1932: The Luxury of Beauty
October 26, 2017-January 29, 2018
The Ronald S. Lauder Neue Galerie New York, NYC
http://www.neuegalerie.org
This major retrospective will present more than 400 objects crafted by members of the Wiener Werkstätte (Vienna Workshops), an artists' and craftsmen's collective active in Vienna, Austria, between 1903 until 1932. The exhibition surveys the extensive output in a variety of media, including ceramics, drawings, fashion, furniture, glass, graphic design, jewelry, metalwork, textiles, and wallpaper. Iconic examples by Josef Hoffman and Koloman Moser will be on view.
The show is divided into three main chapters: "Founding Years, 1903-05"; "Harvesting Years, 1906-14"; and "Years of Reinvention, 1915-32." A concluding room will highlight the Wiener Werkstätte of America, which was located on Fifth Avenue in New York, as well as Joseph Urban's involvement with William Randolph Hearst's Cosmopolitan Productions. The second-floor galleries will showcase major pieces of furniture, works on paper, and decorative objects with their related design drawings. A fully illustrated catalogue will accompany the exhibition.
Ai Weiwei, Maybe, Maybe Not
Extended through March 4, 2018
Israel Museum, Jerusalem
http://www.imj.org.il/en
Due to popular demand, Maybe, Maybe Not at the Israel Museum has been extended. This exhibition is the first time Ai Weiwei's work has been on view in Israel and more than 350,000 visitors have responded. Renowned for making strong aesthetic statements that also resonate with timely phenomena across today's geopolitical world, the artist uses a range of mediums, from architecture to installations, social media to documentaries, as expressions of new ways for his audiences to examine society and its values. Uniting monumental works in Maybe, Maybe Not , the exhibition features a series of installations spread out over several galleries that examine notions of the one and the multitude and of the individual's relationship to his or her broader social culture. Ai Weiwei's art focuses on political activism and an outspoken stance on human rights and freedom of expression.
Exuberant Earth: Ceramics by Ruth Rippon
October 29, 2017-February 4, 2018
Crocker Art Museum, Sacramento, CA
https://www.crockerart.org
Ruth Rippon is both a vanguard and veteran figure in the field of ceramics. The diversity of style, form, technique, and subject matter in her work reflect her insatiable curiosity and appetite for experimentation. Throughout her career, Rippon has helped elevate the craft of ceramics into the realm of fine art.
CATCH IT BEFORE IT CLOSES
Pollock and Motherwell: Legends of Abstract Expressionism
Through October 29, 2017
Nelson-Atkins Museum of Art, Kansas City, MO
https://nelson-atkins.org
Jackson Pollock and Robert Motherwell are two of the most celebrated American painters from the mid-20th century. The exhibition emphasizes the radical innovation of American abstraction in mainstream art by featuring two monumental paintings, Mural and Elegy to the Spanish Republic, No. 126. It explores legends surrounding each work and artist by unpacking fact from fiction.
Originally published on www.incollect.com on Oct 24, 2017.